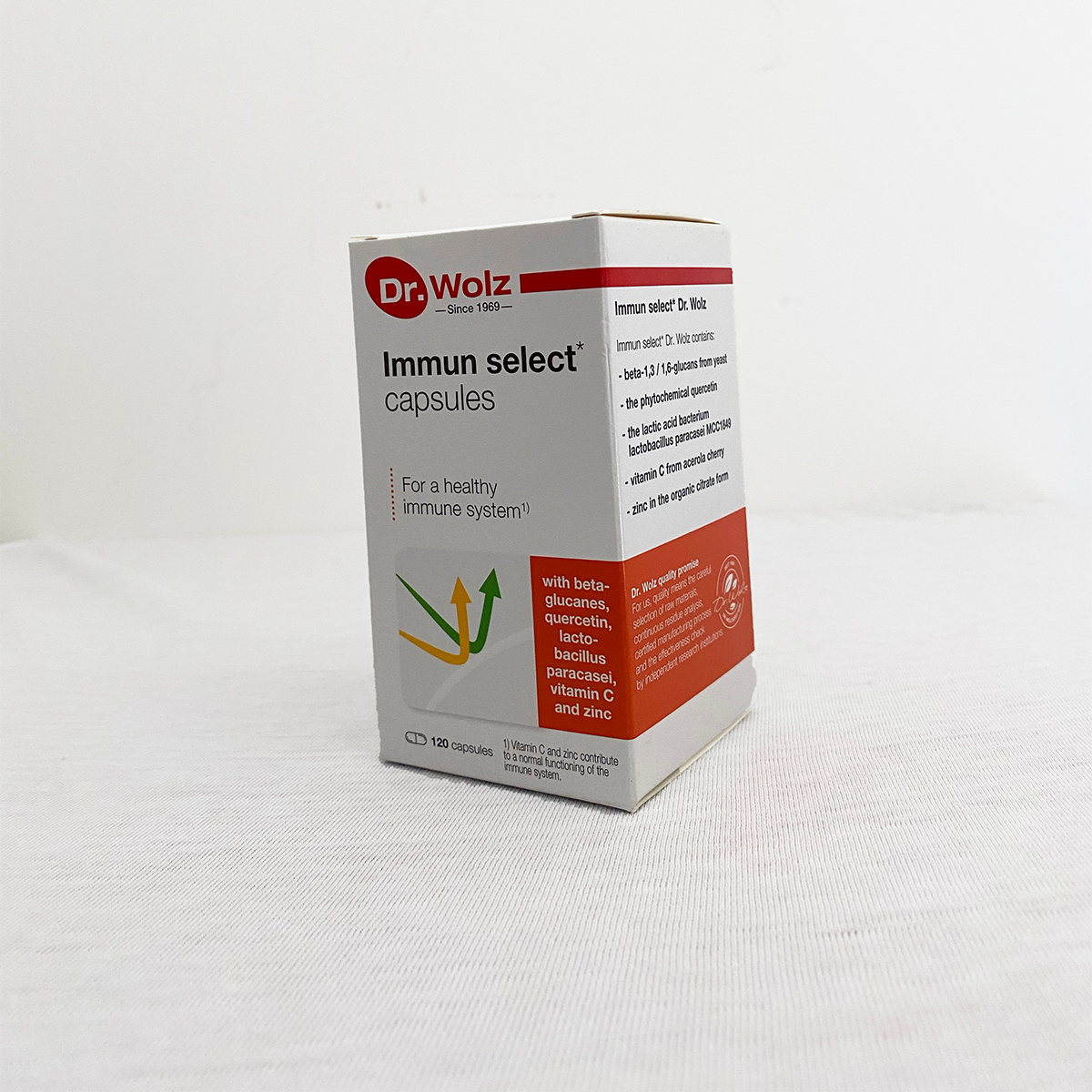 Immune Select caps
April 30, 2020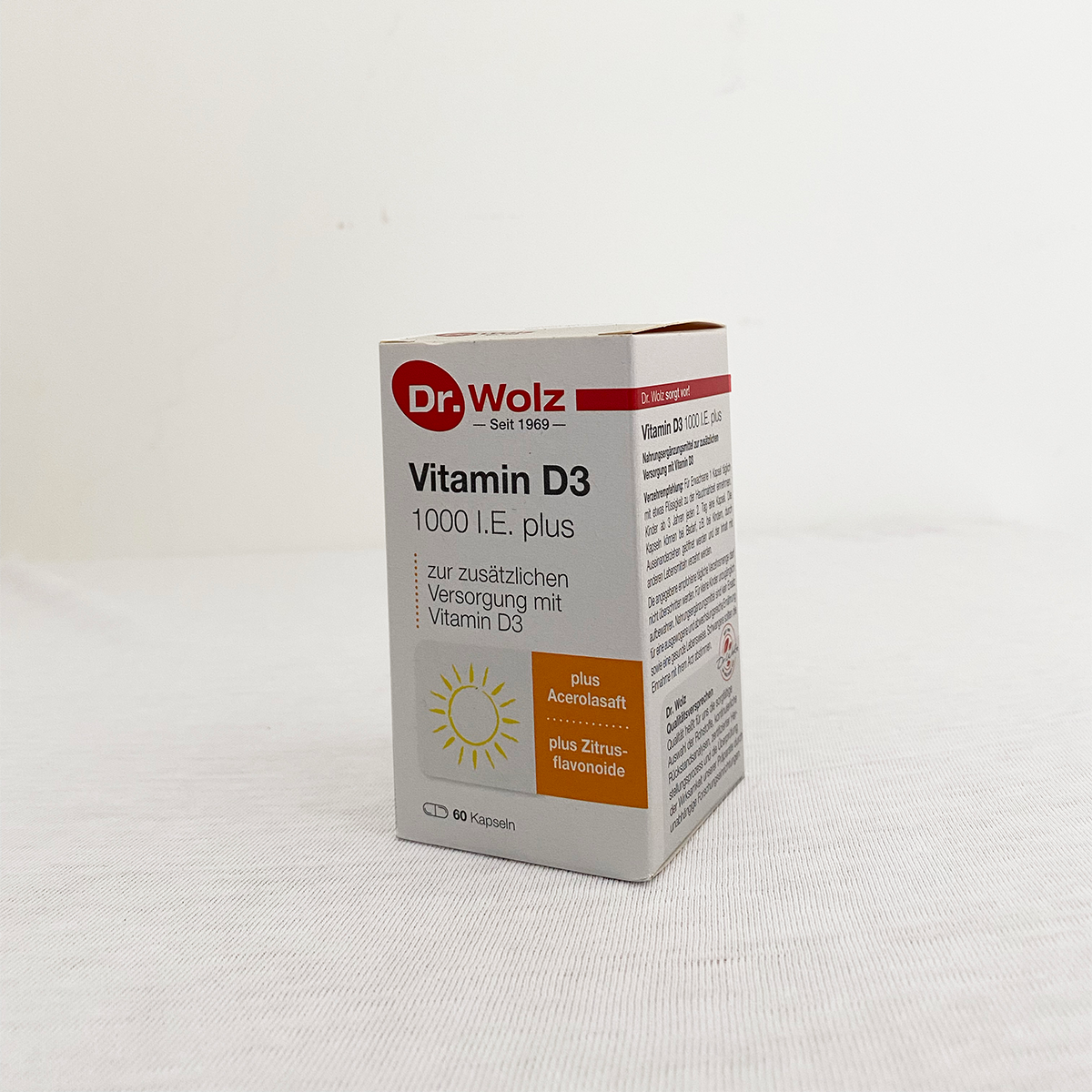 Dr Wolz Vitamin D3 1000 I.E. plus
May 4, 2020
Acerola Vitamin C + Bioflavonoide
£20.99
Powder for a healthy function of the immune system
Description
Our physical well-being and performance are affected by very diverse factors. As such, vitamin C has to be taken in daily through food because the body does not store it as it is a water-soluble vitamin. In some situations taking extra vitamin C is needed, such as in phases of cold and wet weather, in times of severe physical and mental stress or if there is a dietary imbalance. Vitamin C is not only the most familiar of vitamins, it is also a true multitalent, it fulfils a wide range of tasks in the body. In Acerola Vitamin C + Citric Flavonoids Dr. Wolz it is supported by other natural ingredients such as citric flavonoids.
Vitamin C from Dr. Wolz: naturally sourced!
There are many vitamin C products. The difference is in the quality. As is the case for all Dr. Wolz products customers can also rely on Acerola-Vitamin C + Citric Flavonoids to be of the highest quality and natural in origin. Vitamin C and citric flavonoids are also sourced from Acerola cherry fruit powder, hibiscus, bilberries and oranges. Acerola grows in the tropical regions of central and South America and alongside hibiscus and orange counts as one of the fruits with most abundant vitamin C on Earth. Bilberries have a high percentage of the phytochemical from Anthocyans.
What are citric flavonoids?
Flavonoids from citrus fruits feature among the so-called 'phytochemicals'. They are bioactive substances which plants form to shield themselves from environmental impacts. Citric flavonoids are such phytochemical ingredients. The flavonoids that are sometimes also termed "Vitamin P" are a mix of different citric flavonoids which are supplemented by other phytochemicals such as natural hibiscus and bilberry dyes (anthocyans). These suitably support the biological activity of natural vitamin C from acerola cherries. Due to the significance of vitamin C and phytochemicals in human nutrition we recommend daily consumption of five fist-sized portions of fruit and vegetables. We recommend our naturally sourced Acerola-Vitamin C + Citric Flavonoids Dr. Wolz to anyone who is unable to follow this recommendation each day or who would like an extra portion. 
Fruit concentrates from: Acerola, rose hip, bilberry, orange, citruses.
2 measuring spoons (2g) contains: Vitamin C 240 mg, Citrus flavonoids 116 mg.
 Vitamin C: contributes to the normal function of the immune system; contributes to the protection of cells from oxidative stress; contributes to the reduction of tiredness and fatigue; contributes to normal functioning of the nervous system; contributes to normal energy-yielding metabolism
Content: 90 – no gelatine, lactose, gluten, colours and preservatives.
Recommendation:
2 measuring spoons (2 g) per day in yoghurt, cereals or diluted by juices.