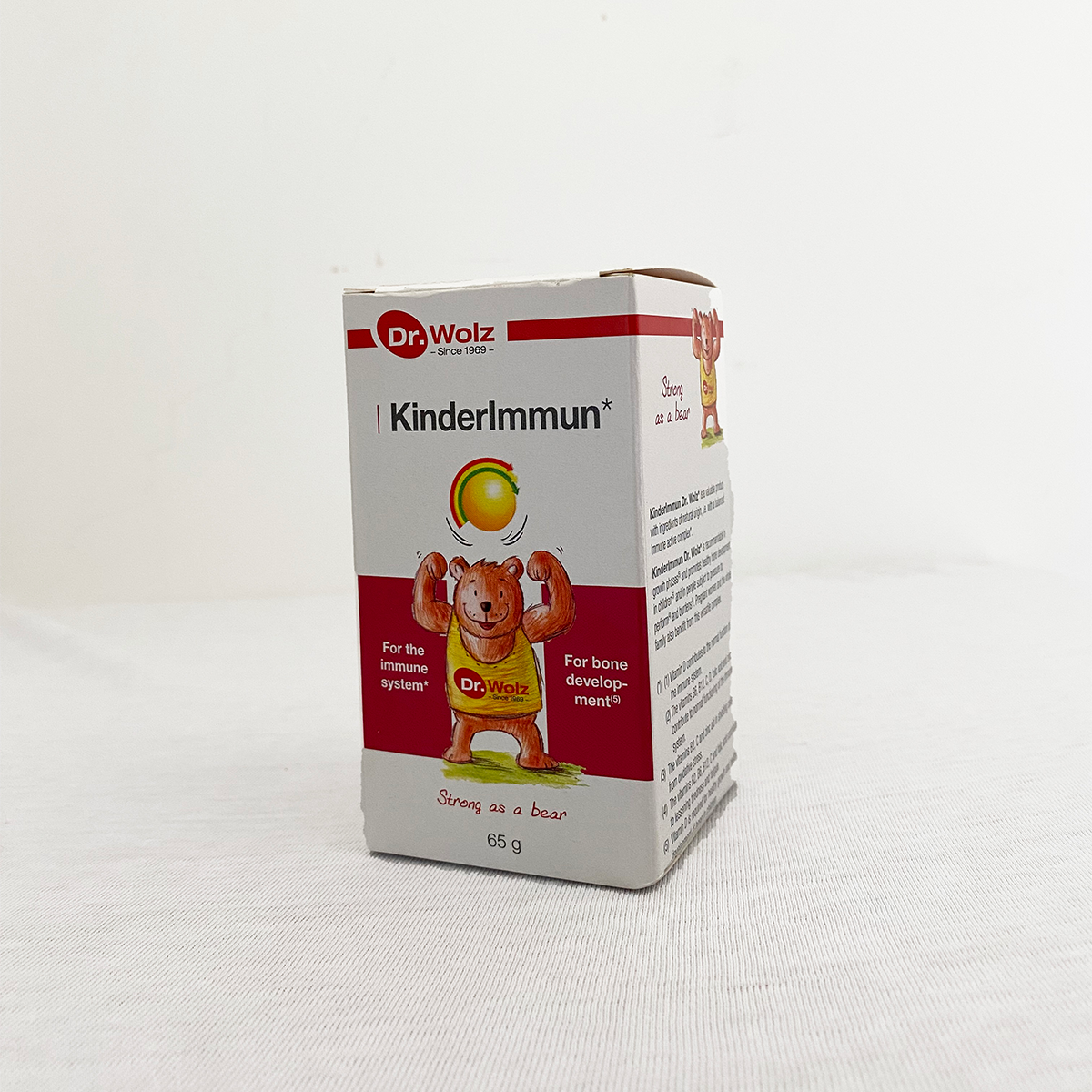 Dr. Wolz Kinderimmune – Childs immune booster
April 23, 2020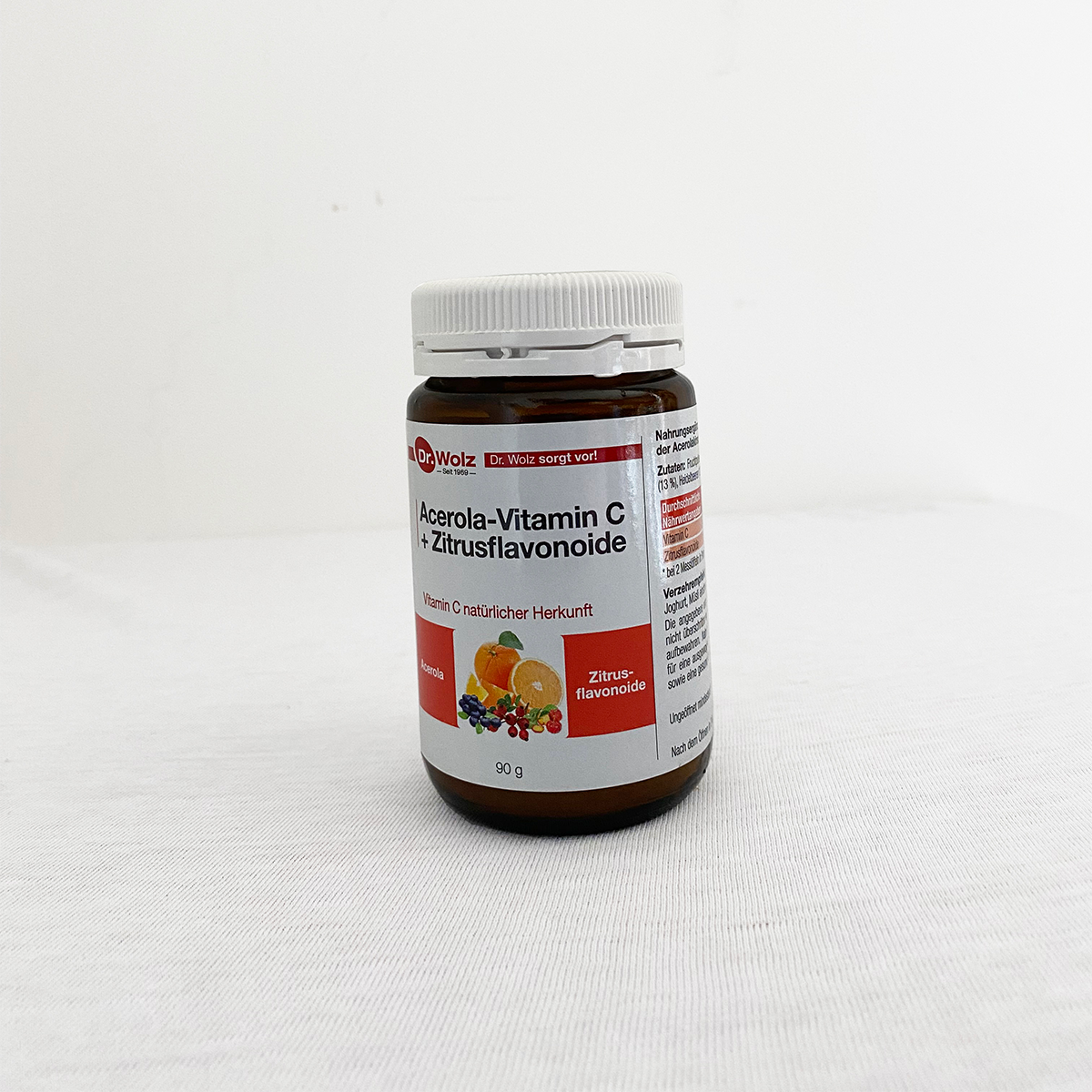 Acerola Vitamin C + Bioflavonoide
May 4, 2020
Immune Select caps
£39.99
For Immune health and cell protection
Description
Immun select Dr. Wolz
For healthy immune defence!
For immune system and cell protection. With five selected substances  Also ideal when travelling Our immune system is beset by diverse challenges day in day out.
It is particularly encumbered by the cold season, stress, sports activities and environmental impacts. The better our body's immune defence works, the better we can ward off external attacks.
The key to this is healthy and balanced nutrition with vitamins, minerals and other bioactive substances. Based on the results of extensive studies Dr Wolz has combined five specific micronutrients in Immun select to effectively gear your diet towards a healthy immune system.
Immun select contains an innovative combination of micronutrients in which key immune substances and antioxidants as well as vitamin C (from acerola cherries) and organically bound zinc are combined into a natural immunoactive complex with the bioactive substance beta-glucan from the wall of yeast cells, the lactic acid bacterium Lactobacillus paracasei MCC1849 and the phytochemical quercetin.
Immun select is useful to people who want to support their body's immune defence, athletes who want to maintain their immune system during phases of training, and people suffering from fatigue and exhaustion.
Beta glucans are very valuable long-chain dietary fibres (natural polysaccharides). They are obtained from the cell walls of the smallest fungus in the world. .
 Lactobacillus paracasei Lactobacillus paracasei MCC1849, the strain of lactic acid bacteria used in Immune select Dr. Wolz, was selected from thousands because under comparison it showed the highest potential.
 Quercetin  The phytochemical quercetin is a natural yellow dye from the polyphenols group. Quercetin is to be found in high concentrations in onions, apples and broccoli. But the majority of quercetin can be destroyed through storage and preparation (e.g. by being heated). As the valuable dye is chiefly contained in the peel, it is also lost when such fruit and vegetables are peeled. A daily dose of Immun select Dr. Wolz contains as much quercetin as one kilogram of broccoli or 500 grammes of apples.
Zinc The trace element zinc performs numerous functions in the body. One key function is boosting the immune system. Zinc is chiefly to be found in food of animal origin (especially oysters, offal, fish, cheese). For people on vegetarian or unbalanced diets it can be useful to take zinc supplements. Dr. Wolz uses natural zinc biologically bound in zinc yeast for Immun select. Vitamin C from acerola
Vitamin C is not only the best known of vitamins, it is also a bona fide multi-talent as it performs a wide range of bodily functions incl. lending support for a healthy immune system. Dr. Wolz uses vitamin C from the juice of acerola cherries for Immun select. It is therefore naturally present in all precursors and so has better bioavailability than synthetic ascorbic acid. Acerola grows in the tropical regions of Central and South America and is considered to be one of the most abundant fruit sources of vitamin C on Earth.
Dosage recommendation:
4 capsules a day with liquid at mealtimes. The capsules can be opened by pulling them apart if required. Children aged 3 years and above take half.
Gluten-free and no lactose, maltodextrin and dyes.
Related products
Vit D3 is vitally important to the whole body & immune system

£

20.99

Darm active*

For a healthy bowel function
With the water-soluble, non-swelling dietary fibre inulin
With 4 lactic acid bacteria strains and lactulose

Darm activ* is a water-soluble, non-swelling dietary fibre product with inulin, lactulose and lactic acid bacteria to increase stool frequency and thus support healthy bowel function.

Darm activ* contains inulin, lactulose, 2 bifidus strains and 2 lactobacillus strains (Lactobacillus acidophilus, Bifidobacterium longum, Bifidobacterium lactis, Lactobacillus casei).

£

35.00

Proven effective for a strong, healthy immune system

£

47.97